50 years of experience in moulding plastic boxes and containers!
From Mario to Roberto, passing through Gianni, this is what "iMilani" means; 3 generations and over 90 years of business activity. The last 50 years were mostly spent in search of the most ethical and sustainable plastic boxes production.
Our story begins in 1929 with the birth of the Mario Milani workshop
Introduction of plastic boxes as products for a rational management of spaces
IMilani was born with the aim of further improving its offer in terms of service and quality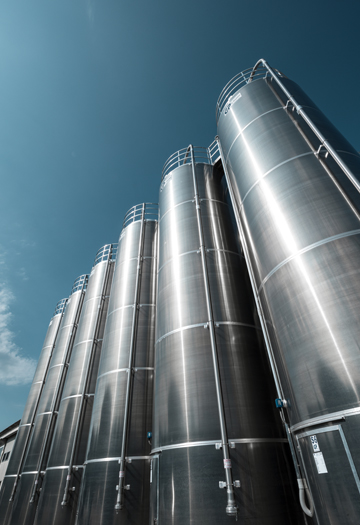 We are people who believe quality, innovation and sustainability are essential values in business; inspiring guides to behaviour and true substance of any modern vision.
These are the values ​​we rely on to shape the everyday conduct of our acts; with the deep conviction that espousing them does not invite the risk of being unprepared for an already imminent future, with its need for interaction, speed and mutual satisfaction between customer and supplier, who, now more than ever, are partners in the challenge for competitiveness.
These are the values ​​of our present and our past, rooted the story of an enterprise begun bu Mario Milani in 1929 and carried forward by Gianni Milani . It was the latter who, in 1972, had the illuminated idea of the innovative importance of plastic containers as a tool to help businesses manage space more rationally.
Now the third generation will write the next chapter of this story with iMilani CEO Roberto Milani, who envisioned this new business venture as a natural consequence of the need to enter the market with a streamlined, "open space and open mind"- production process.
Gianluca Marzano, also CEO of iMilani, follows the technical, marketing and commercial offices with his twenty-years experience as CEO in companies in this field.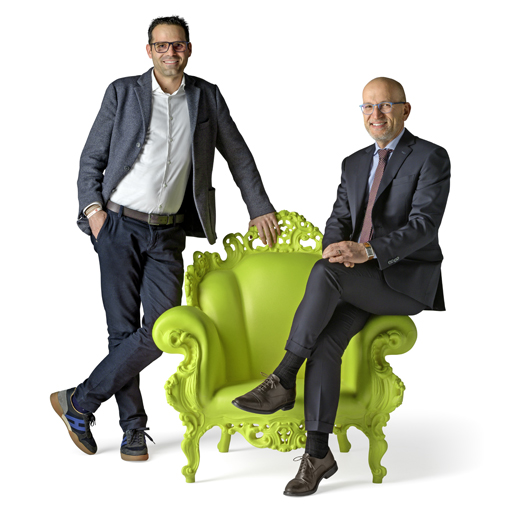 ENVIRONMENTAL SUSTAINABILITY
Because the earth is the most important container
iMilani has produced a promotional video, with the aim of illustrating its corporate policy. The video hosts the freediving champion Alessia Zecchini; she got chosen as testimonial because the world she belongs has always been sensitive to the values ​​of ecology
iMilani is therefore eager to face the challenge of the present as a modern and reliable player, ready to accomodate the demands of the industrial world and of the wider community. Regarding the latter, it pursues 100% environmentally friendly policies and positions itself as an eco-sustainable company that prioritises the use of recycled and recyclable materials, within a controlled and fully internal production chain. iMilani wants to serve customers with product lines tailored to their needs. It has thus come up with the "iMiCUBE" line, a series of boxes and containers with a wide usage spectrum and the "iMiLOG" line, a range of specialised containers designed exclusively for use with automatic systems, whether they are stacker cranes or mini-shuttles.