Delta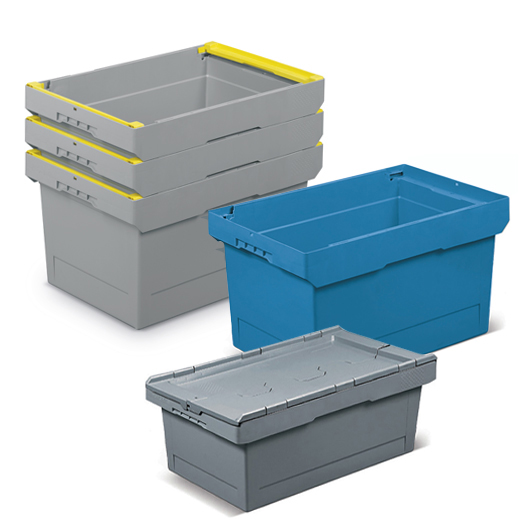 Boxes in the Delta series have a truncated cone structure, allowing for stable and safe stacking at full load. When empty they can be inserted one inside the other, resulting in a 70% reduction in volume.
Standard Version
Stacking supports
Hinged two-flap lids
Stacked and interlocking plastic storage bins
These properties make them perfect for maximising warehouse space and transport space. They are particularly useful in shipment returns when empty or when packaging must take up the least possible space. With the separate or hinged two-flap lids, the box can be fastened shut with dedicated disposable seals as well with commercially available nylon ties.
stackable containers
70% reduction in volume
trunk-conical structure
stackable at full-load
two – flaps separate or hinged lids